Music is the universal
human language
Music at its core should
be enjoyable and fun
Music is important for
our health and well-being
Pop, blues, jazz, folk, country, rock, and classical, and also music theory, composition and improvisation, using whatever techniques work best for the learner.
Lessons are custom-designed for students – including consideration of material, skill level, age, and experience. They are focused on what the learner wants to do musically.
Ukelele • Guitars • Piano • Electric Bass •  Flute • Trumpet • French Horn • Trumpet • Mandolin • and More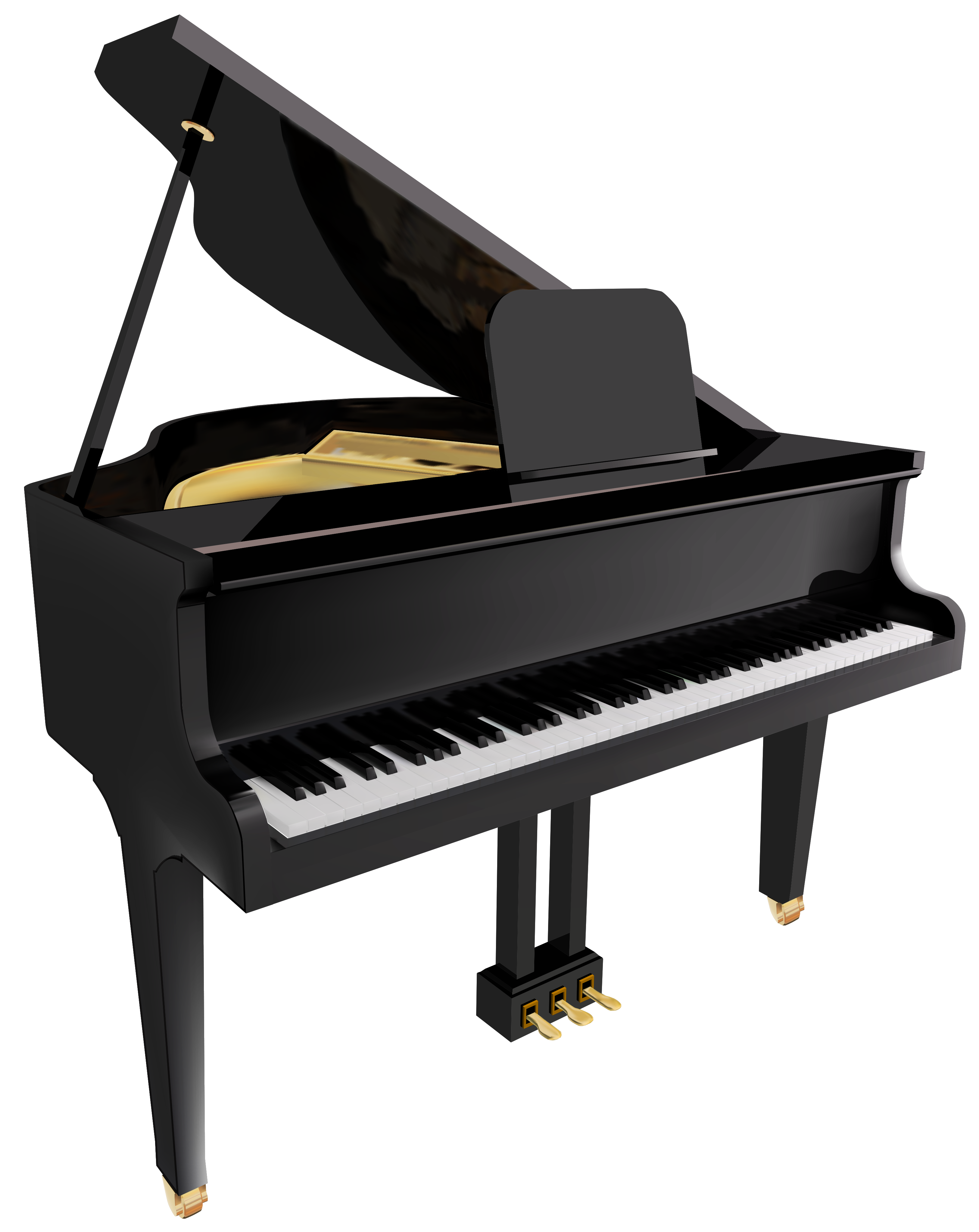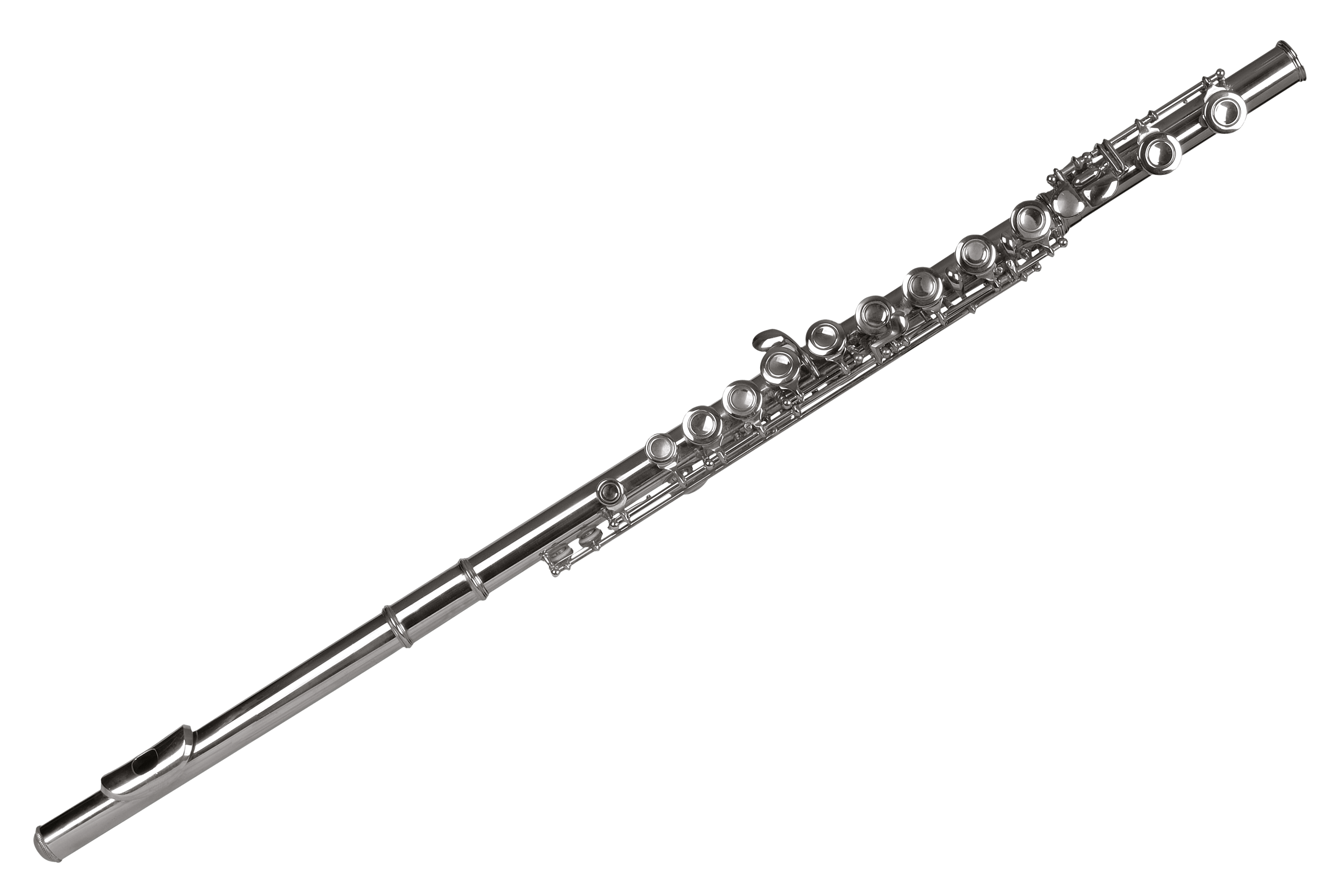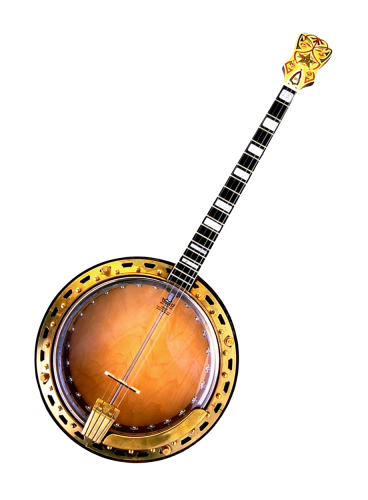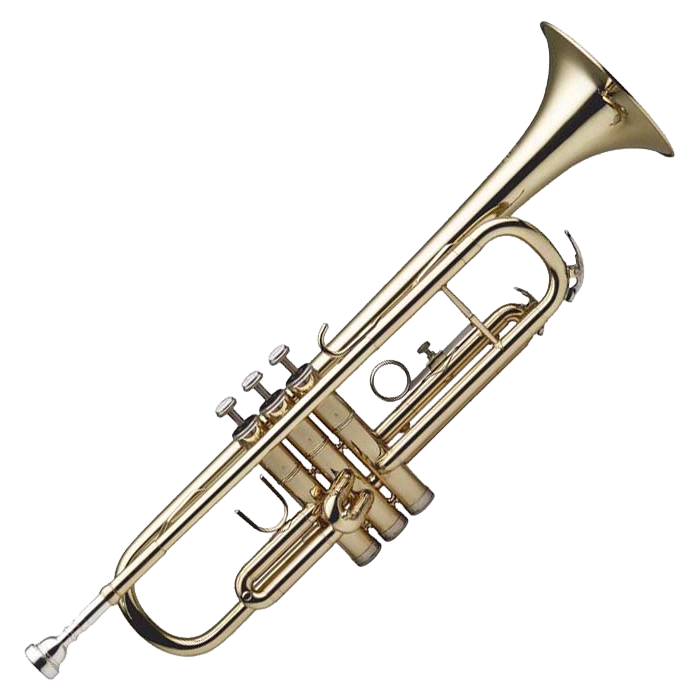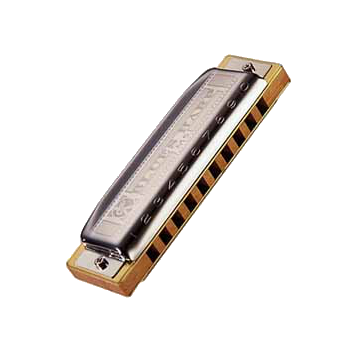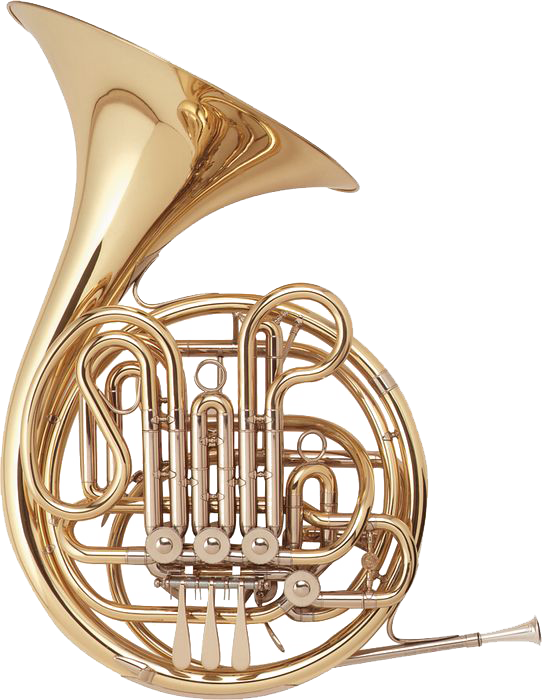 Are you ready to play an instrument?
Contact me today to set up a lesson.
Just want to say, if you have a child who is a music lover and who would benefit from lessons,
Tom McMail
is definitely at the top of the list. My oldest grandson is a guitar student of his and he is excelling under Tom's guidance.  – Karen Rinta Knapp, grandmother of Garrett Jensen.
Garrett Jensen
Guitar / Snohomish, WA
I have thoroughly enjoyed my piano lessons with Tom during these long months of COVID lockdown. They have brought me challenges and joy, and even my frustrations have become lessons to change my perceptions of what success means. Tom is teaching me to feel comfortable, unlike other instructors I've tried in the past. Every week he is attentive to how my learning has gone and flexible with the next week's lesson plans. At 56 I have found in Tom a kind and patient guide for my exploration into this unknown and, for me, sometimes daunting adventure.
Whitney Paul-Jones
Piano / Duvall, Washington
We are so grateful to have found Tom as a music instructor! My son had been waiting to play the trumpet for years, but we'd been told by many that he was too young and we should continue to wait. Tom took a chance on him at 7 and now, a year and a half later, his progress has been astounding.
He loves playing jazz, especially, and Tom has been an attentive instructor in providing him with many examples to learn, as well as steering him towards other forms and genres to ensure a well-rounded musical education. I especially appreciate his ability to strike the perfect balance of accountability and discipline with kindness and grace for a young learner.
The lessons are neither too "cutesy" and fun, nor are they too strenuous or regimented. The online lessons during COVID have not suffered and we've continued to see progress since in-person lessons ended. All in all, we are very pleased and would highly recommend Tom to anyone considering music lessons!  – Rebecca Minelga, Oliver's mom.
Oliver Minelga
Trumpet / Monroe, Washington
Our son Danny started guitar lessons with Tom when he was 10 years old and progressed so much in such a short time! Tom is generous with his time and talents and is so patient with young learners. We are so grateful to have found such a local treasure. -Sarah
Warmly,
Sarah Tainter
Danny Tainter
Electric Guitar / Monroe, Washington
As someone with an intense love of music, I would highly recommend Tom. He matched my enthusiasm with expertise in multiple instruments and styles, and helped me to grow in my love and understanding of music. Lessons are filled with discovery and excitement. If you are looking to not only learn music, but also find joy in it, then Tom is the teacher for you.
Raina Swanson Edson
Piano, Guitar, Music Theory, Composition, Improvisation / Sultan, WA
Tom displays the three most important qualities the best teachers have: expertise, patience and kindness. I'm studying mandolin, and when I recently went to a master class at a bluegrass festival, I knew I had the right teacher when the instructors said the exact same things that Tom said.
Stuart Rivchun
Mandolin / Everett, Washington
If you are interested in taking music lessons, no matter your age or skill level, I wholeheartedly recommend Tom McMail. I'm 55 years old and never studied music before, but wanted to learn to play guitar. Someone recommended Tom and I'm so glad I met him. Not only is he extremely knowledgeable about a variety of instruments and types of music, but he excels at tailoring your lessons to your individual learning style. If you put in the practice, Tom will help you succeed!
I take lessons at the home studio of Tom and his wife Bev. I look forward to these lessons each week – they are absolutely wonderful people. I've also really enjoyed meeting his other students and watching their progress.
Tom's passion for music is infectious—you can't help getting excited to learn and improve! I'm getting a solid foundation and I look forward to many more years of studying and growing in knowledge and ability. And I'm very happy to be a member of Tom's awesome tribe of students!
Trish Lyon
Guitar, Music Theory / Monroe, Washington
After taking classical guitar lessons with Tom for only four months, I found myself having a blast! As an adult beginner with absolutely no experience with guitar, Tom has been able to make it so much fun. I've learned a lot in a short time such as reading music and a number of chords (and songs).  I look forward to my lessons. Tom is very patient and creates a very comfortable environment for learning. I highly recommend him!
Sharon Reese
Guitar / Duvall, Washington
Tom taught my 10 year old daughter how to play the ukulele, an instrument she absolutely loves and continues to play to this day.  Even though she no longer takes lessons with Tom due to her busy schedule, she still talks about what an influence he was to her playing and learning.  Because of Tom's experience and musicality I highly recommend him for any music lessons.  I am always amazed at how much he knows and can teach.  What a gem of teacher Tom is.
Ann Marie Gill
I love the banjo.

A year ago I told my family I wanted to play the banjo and they kind of giggled. I have never been known for my musical ability or my sense of rhythm. My husband and I were actually kicked out of dance class because "rhythm can't be taught" the instructor said. My family who are all very gifted musicians told me to start with the ukulele.

It would be easier for me. I came to Tom asking to learn how to play the Ukulele. At my very first lesson Tom asked me why I was so passionate about the ukulele. I told him it was a stepping-stone to learning the banjo. Tom McMail gave me the confidence to leave my comfort zone and encouraged me to jump in feet first and follow a passion. My husband bought me a banjo and the lessons have been going every Tuesday, right here in Duvall ever since.

Tom has the uncanny ability to encourage and teach. After each lesson, with Tom's help, I feel less awkward and more musical. Each lesson is designed with my need and ability in mind. He has a way of challenging me musically without frustrating the process. He is knowledgeable and teaches with compassion, humor and expertise that is rare in an instructor. I am grateful for his talent and his ability to teach and share it with me and others in our community.
Regina Millard
Banjo / Duvall, Washington
My musical journey began in 5th grade when I chose flute for elementary band. I fell in love and continued through middle school, private lessons and a variety of classical music, into high school and my first year of college. I picked up the flute again 10 years later and joined the Shoreline Community Band. Life and kids postponed further flute playing at that time, but my passion for music continued.
I recently became an "empty nester" and decided to pick up flute again. I ran across Tom's Facebook page and decided to email him. We met in March and right away I felt very comfortable and at ease. My thought was to learn how to read music again, although with Tom's encouragement, I am not only learning to read again, but also to play improvisational flute (Blues, Jazz, etc.) I dove right in and each lesson brings loads of information, music theory, laughter, and of course, the shared love of our passion for music.
Tom is very patient with me while learning these new styles. He knows I have a thirst for knowledge and the excitement continues each week. I'm inspired by Tom's knowledge, wisdom and passion for music. Most of all, he always reminds me "play from your heart!"
Joanie West
Flute, Music Theory, Improvisation / Snohomish, Washington
Tom is an amazing music teacher and mentor to my 12 year old son, Jacob. He not only instructs well on the nuts and bolts of the instruments (guitar and ukulele), but fuels Jacob's curiosity and passion towards music. Tom also provided expert guidance when it came to picking the right instrument at the right price, which was invaluable, as I don't know anything about guitars and what to look for when purchasing. I am very pleased to see Jacob practice at home without me having to remind him, which is a sure sign that Tom sets expectations well in their sessions together. I originally wanted Jacob to do guitar to have a meaningful break and enrichment opportunity in his life which is otherwise filled with various devices and school related have-to's, and it turned out to be a great decision all around, well worth the investment. – Kinga Tari Vincent (mother of Jacob)  
Jacob Vincent
Guitar, Ukulele / Duvall, Washington
I recently purchased a harmonica and quickly realized I wanted to actually learn how to play it. I had always wanted to learn more about music but never had the opportunity as an adult.
As a Veteran who was diagnosed with PTSD a few years ago it was suggested to me to find a hobby or two, a hobby that would help reduce stress & help me get in the moment. Tom assigns me homework after each lesson, homework that challenges me at the skill level that I'm at (Brand New Beginner). You can't get much more in the moment than when you're playing music.
I look forward each day to sitting down and tackling the tasks he's assigned me to work on. I enjoy having goals and his methods allow me to set new goals after each lesson. Tom takes the time to make sure you're getting it right and has a unique calm way of correcting you and ensuring you understand what it is you need in order to get it right.
The last thing I'll say is I go for harmonica lessons but I feel I walk away each time with a bit more than that, sometimes it's a piece of music history, or a lesson on how music connects us and brings us together or a demo on another instrument that he does for my 5 year old who kept looking at it during my harmonica lesson. It's a fun and exciting experience, an experience that at age 41, I wasn't sure if I should even bother with. I'm so glad that I did.
Shane Williams
Harmonica / Monroe, Washington
I studied with Tom while an undergrad music education student. What started out as supplemental "guitar lessons" became the catalyst for an appreciation of how music (and the arts in general) continue to be the voice of humanity.
Tom has the uncanny ability to simultaneously understand the desires and goals of the student, evaluate skill level, identify the best teaching technique, and then apply his unique holistic approach to the lesson.
Whether for the first time player, or the accomplished musician, Tom's approach, skill and musical insight is nothing less than inspiring – his lessons last a lifetime. Just last week, I made a musical connection about something he explained to me years ago. I was listening to a melody line in a piece of music, played it on my guitar and there, in that moment, was the understanding… a seed that was planted long ago in a small studio in the back of a music store. And, I will always remember him telling me "There are no wrong notes!"
Thank you, Tom.
Will Ackermann
Guitar, Music Theory, Composition, Improvisation / Hollister, California
Tom is a talented and patient music teacher who has a great depth and love of music. His approach flexes with each student to ensure that the magic of music awakens within them. My 10 year old daughter has been taking piano lessons with Tom for less than a year and he has nurtured her creativity by assigning not only pieces to play and scales to learn, but also composition and improvisation challenges using the skills (and scales) that she has learned. Because of this, she likes to practice or rather "play" the piano.
Glenna Wolf
Piano / Bothell, Washington
The last time I played an instrument was in 4th grade and my piano lessons lasted about 6 months. I have no other music experience and I am now 37 years old and have decided that I want to play the mandolin. I have been working with Tom for 4 months and I'm pleasantly surprise how much I have learned in such a short amount of time. He uses a variety of teaching techniques during my lesson to ensure that I understand what I am being taught. Recently I've split my lesson between mandolin and the piano because seeing the keys is visually easier for me and is absolutely assisting me in my understanding of how to read music. I can't say enough wonderful things about Tom as a music teacher!
Shannon Demiter
Mandolin and Piano / Monroe, WA
To say that Tom is passionate about bringing music to everyone's life is a gross understatement.  He brings magic to anyone lucky enough to be his student.  I struggled with it, and in some ways, I still am, and he has continually reinforced our shared love and commitment to music.  Cannot wait until the next lesson.
Joe Miglino
Piano, Mandolin, Guitar / Mill Creek, WA
My brother and I took lessons from Tom for years, starting in elementary school. He was a man of many talents, and taught both of us how to play the flute, the trumpet, and the guitar. Tom provided us with the foundations for what became a lifelong love and appreciation for various instruments and types of music. I still remember watching Tom's fingers fly over the guitar strings, and recall with great fondness the role he played in teaching us how to set goals and work towards them – something that translated into everything that came after. Needless to say, I would highly, highly recommend him as a music teacher.
Aysem Senyurekli (age 39)
Guitar, Flute, Trumpet / Minneapolis, MN
For a while I have wanted to learn how to play an instrument. Guitar has a beautiful sound and I wanted to learn how to play Irish Folk Music on it. So, I was delighted to find Tom who is a good guitar teacher and also a lover of Irish Folk Music. These past few months I have been taking classes with him and have learned a tremendous amount. Now I am branching out and play music with some of my friends. We have a lot of fun doing this and I feel enriched for having enough skill to organize our little group. Somehow I feel like I can enjoy music more now also. I delight in the complexity and beauty of music that I listen to and feel satisfied when I can play it. I think it is very important for people to learn to play an instrument and make music. I have genuinely enjoyed my experience with Tom and recommend him to anyone interested in learning an instrument he teaches.
Lucas Bradley
Guitar / Monroe, WA
Tom is such a fantastic music teacher and learning ukulele with him has been great! His patient, positive attitude and love of teaching comes through in every lesson. He keeps me on my toes but is always so encouraging that I can't help but be excited and proud of my progress. Thanks to Tom I've come further than I ever thought possible in only a few months. I recommend him to everyone wanting to learn an instrument!
Lisa Dentz
Ukulele / Duvall, Washington
As a friend for nearly forty years, I have had the good fortune of being one of Tom's students in the early days. He was my first music teacher. He taught me music theory; composition; how to play tenor and soprano recorders, and guitar; and directed the Renaissance Recorders group of which I was a part. In the recorder group, I learned how to read music, play music with other musicians, keep time, and play different parts in the music pieces. In my guitar lessons, I learned how to play basic chords and how to play music in different keys. These lessons led me eventually to becoming a ukulele player, performer, and singer. I have also written a few songs, using the composition theory that Tom has taught me. I became a performer in elementary schools, libraries, rest homes, senior centers, art galleries, and coffee shops; and in weekly jam sessions with other local musicians at a coffee shop. Since Tom and I are old friends, we "talk music" over the phone and on visits with each other. I never had a visit with Tom not playing music with him. Music is a huge part of our lives. I believe that Tom has that kind of influence over his students, no matter what their ages and background knowledge. We are musicians together always.
Lin
Guitar, Renaissance Recorder, Music Theory / Gallup, New Mexico
Tom McMail's lessons are far from traditional and boring. At each session, Tom integrates other instruments into the lesson (I have been studying piano, music theory and composition with him, and also play violin and mandolin) to help add context to the principles we are covering. Tom not only teaches musical techniques, he also teaches musical concepts, something that was not available in other private lessons. We focus on questions like, "What makes this melody or chord progression sound good?" and "How to think both vertically and horizontally etc…" These concepts and questions we address in our lessons, and combined with piano techniques and jazz theory, they create a truly special environment enabling unique learning opportunities.
Henry
Piano, Music Theory, Composition, Improvisation / Issaquah, Washington
I love learning about music from Tom.  He's such a great music teacher and mentor and has such vast talents in both of these disciplines. Tom has an amazing wealth of knowledge about music,  is an accomplished musician on so many different instruments, and his love of mentoring all ages on whatever they'd like to learn about music is obvious from the moment you meet him.  I had played the piano in my youth for many years and really wanted to hone right into being able to play again and particularly learn how to play the chords on my new keyboard so I could play accompaniment while I sing popular songs.  Tom was able to quickly assess what I already knew and where to begin our music exploration based on my aims.  I rapidly learned about the structure, techniques and the mystery of music theory so I could start again on the path of learning that fit my specific goals.   I was amazed at how much I learned and how much more I was able to play in such a short time! Tom can surely help anyone play and improvise on just about whatever instrument you could want to learn to play.
Iris Lemmer
Piano, Music Theory, Improvisation / Kirkland, Washington
­­­­­­­­­­­­­­­­­­­­­­I've started working with Tom as my piano and music theory instructor last month. I find him to be attentive, patient, witty and creative during our time together. He genuinely wants me to learn the basics by using a variety of educational tools: visual, theoretical and audible. These examples have helped me to excel at the little things before moving on. He understands my abilities and meets me wherever I am, allowing me move at my own pace while giving me tips to create good habits. With Tom, I am getting a full and well-rounded education in music and enjoying success with our steady progress and his support.
Janice Brady
Piano and Music Theory / Renton, Washington
It is with enthusiasm that I recommend Tom McMail as a music teacher.  He started teaching me to play the piano 15 months ago.  I began as a mature student, knowing little more than where to find middle C on the keyboard.  I am learning to read, understand and play music, my life-long dream.  It is thrilling to consider how much I have learned and how far I might progress.  Tom is generous with his time, expertise and encouragement.  I appreciate it.  Thank you Tom!
Sande Edson
Piano / Maltby, Washington